Selected photos from:
Douglas DC-3
Re-engine STC Project
In this project, Pratt and Whitney PT6-67R turbo-prop engines were installed in a Douglas DC-3, requiring a 40 inch fuselage stretch to maintain proper CG. Alligator was responsible for all aspects of test equipment installation and data acquisition for the program (80+ channel digital low to- moderate-speed and 10 channel high-speed analog/digital hybrid data acquisition systems). (October 1988 through February 1990)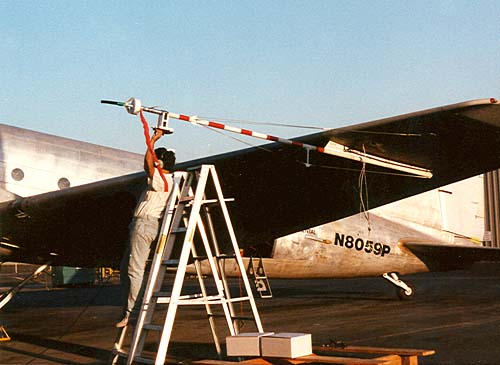 Mounting flight test boom on wingtip of DC-3 to measure pitot
pressure, static pressure, angle of attack and angle of side-slip

Modifying airframe to receive Pratt & Whitney PT6-67R turbo-prop engines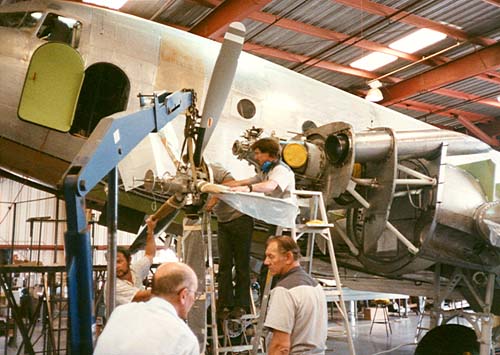 Mounting 5-bladed propeller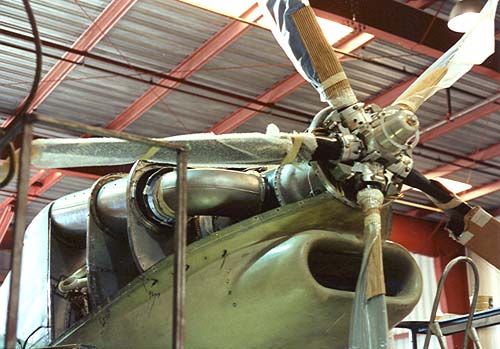 Fitting new rear cowl section

Aircraft ready for test flights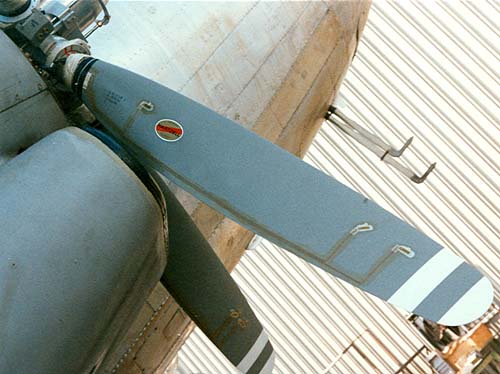 Strain gauges mounted on propeller for vibration survey tests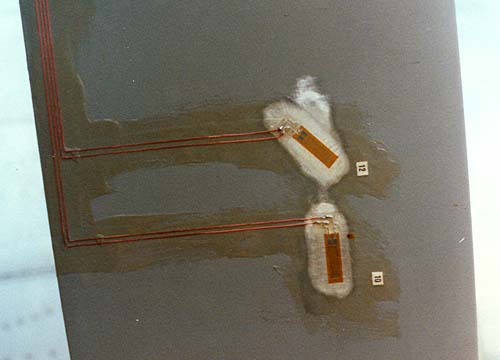 Close-up of strain gauges

String potentiometers for measuring elevator position and rudder position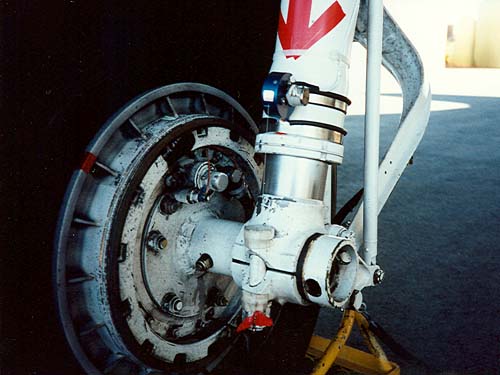 String pot for main gear strut deflection measurement

Alligator-designed and fabricated load cells for measuring pilot rudder forces

Data acquisition system developed by Alligator for LaCadre flight test department

Basler turbo-prop DC-3 climbing out on first flight test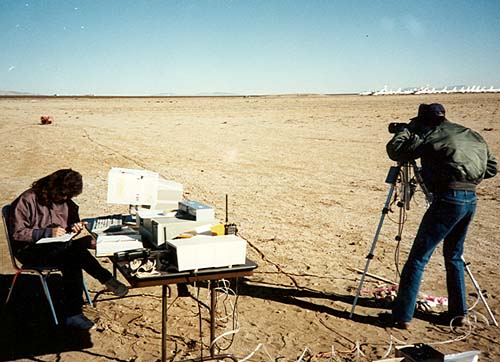 Camera theodolite system used for measuring take-off and landing distances.
Computer recorded data used and coordinated with airborne data system.
Back to Completed Projects